12.05.2023
Open Day of the Graduate School of Management and Business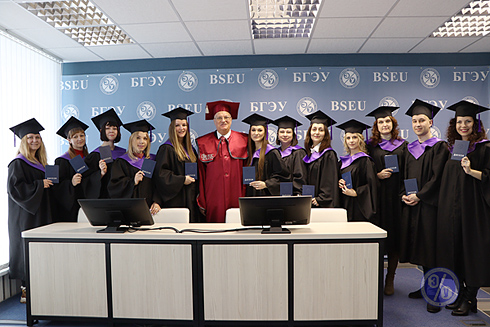 Dear applicants!
If you think about your successful professional career, about new breakthroughs in innovative business, about achievements in consulting and scientific and analytical work, if you want to become the owner of a prestigious master's or bachelor's degree - we invite you to take part in the presentations of BSEU master's educational programs, remote and distance learning at the Higher School of Management and Business.
From the representatives of the Dean's Office of the Higher School of Management and Business, the Educational and Methodological Department of Master's Training and the Center for Digital and Multimedia Technologies in Education, you will learn:
• about modern programs of master's training in the widest range of specialties and profiles in our country in Russian and English;
• about the unique opportunity to get higher education in the most popular specialties of economics and law (remotely, through information and communication technologies, without attending classroom classes);
• about the opportunity to get a second higher education in a reduced correspondence (only 7 sessions) mode of preparation.
The GSBU Open Day will take place on June 10 (Saturday).
Where: pr. Partizansky, 26/2, Assembly hall
What time: at 12:00.
Waiting for you!
Other news