School of Accounting and Economics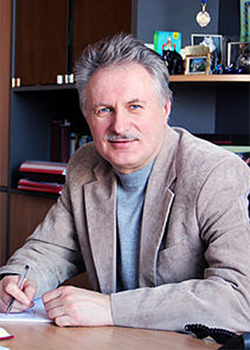 Dean:
V.A. Berezovsky,
Ph.D. (Economics),
Associate Professor
School of Accounting and Economics was founded in 1933, when the university was established. Its activity is based on the scholarly-pedagogical schools founded by the economists N. Dembinskiy and A. Kazachyonok who were widely known in the Soviet Union and beyond.
At present, the School has 57 faculty members, including 3 Professors with a Dr.hab. degree and 35 Associate Professors with a Ph.D. degree. The School annually trains as many as 1,500 students at the B.S. and M.S. levels, as well as doctoral and post-doctoral candidates.
The teaching process is organized by 4 departments:
Unique opportunities
Starting from their first year of studies, students get involved in scholarly research and take part in all kinds of academic Olympiads, conferences, and forums. The School's departments have student research clubs and labs.
Within the framework of international research and technological cooperation, there are contacts with universities of Russia, Ukraine, Lithuania, Moldova, Poland, China and other countries.
Specialties
The school trains a new generation of economists majoring in "Accounting, Analysis and Audit".
Future career
The School's graduates acquire profound theoretical knowledge and practical skills in their major, which makes it possible for them to adapt very quickly and easily to a new job.
Among the School's graduates are the heads of governmental bodies across the country as well as chief specialists of enterprises, organizations and agencies: I.V. Medvedeva, Chairperson of the National Statistics Committee of the Republic of Belarus; A.N. Korbut, Deputy Minister of Forestry of the Republic of Belarus; T.N. Rybak, Head of the Main Directorate for the regulation of accounting, reporting and audit of the Ministry of Finance of the Republic of Belarus, and others.